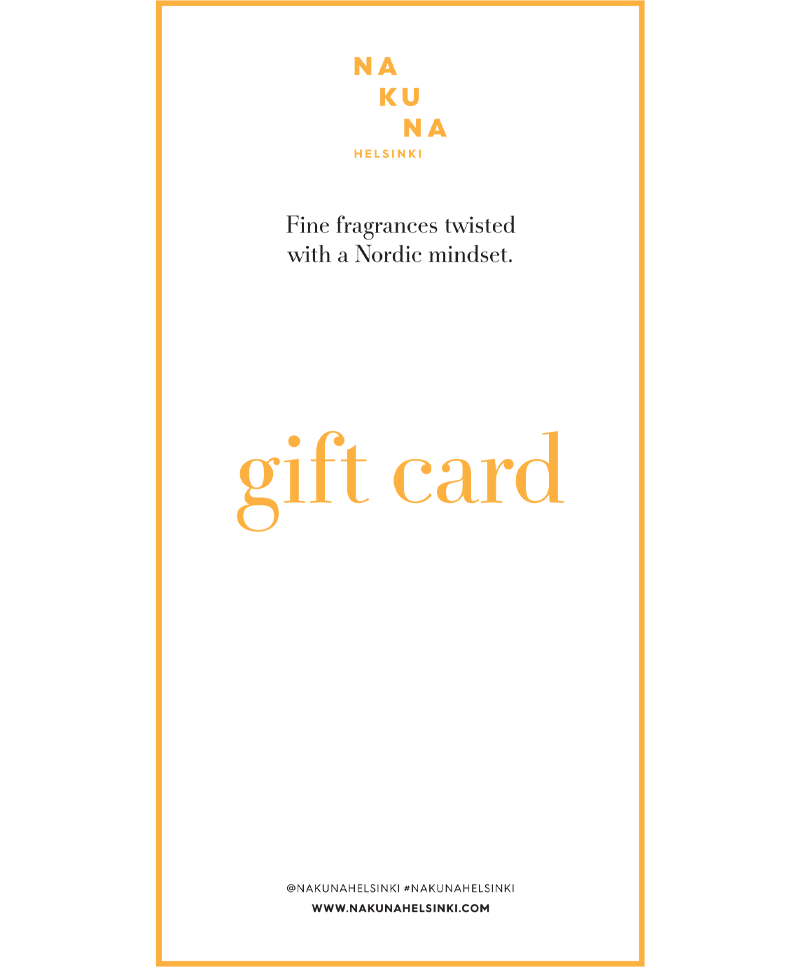 gift card
The Gift Card is a perfect gift for those unsure of which fragrance to purchase. The Gift Card is accompanied by a complimentary Sample Set to make it easy to choose just the perfect scent.
Free samples and shipping
With your purchase of a gift card, you will receive a full sample set (5 fragrances). Try the samples, then use the gift card to pay for your favourite fragrance, shipping is free.